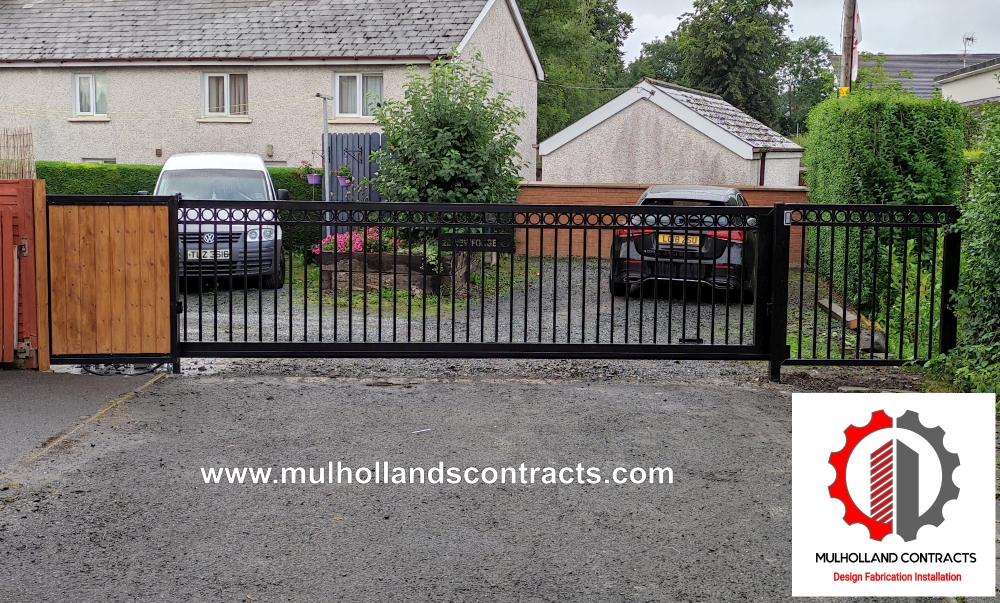 Ideal for larger entryways with limited surrounding space, our selection of slide gates is completely customizable to suit your unique style and operational needs. These gates feature a space-saving design and slide open instead of swinging inwards or outwards. Slide gates can be designed with a bottom track system for the more conventional applications or with a cantilever track system as an optimal solution. Unlike bottom track gates, the cantilevered system slides open without contacting the ground, making it ideal for snowy winter weather conditions.
Slide gates move sideways and stow along a fence when open. Bi-parting slide gates are also available. These split into two sections and stow at either side of the opening. Slide gates are ideal for properties with limited driveway space, where a swing gate would be too cramped.
A traditional slide gate slides along a track. However, trackless cantilever gates, which slide along post-mounted rollers, are another option. This type of gate is easy to maintain in comparison to a traditional slide gate, which can collect ice, snow, and leaves in its tracks.
Another type of slide gate is a telescopic gate, also known as a stacker gate. Telescopic gates consist of two or three panels that stack on top of one another when the gate opens. They're ideal for installations where space is limited.
CALL FOR A FREE QUOTE NOW!