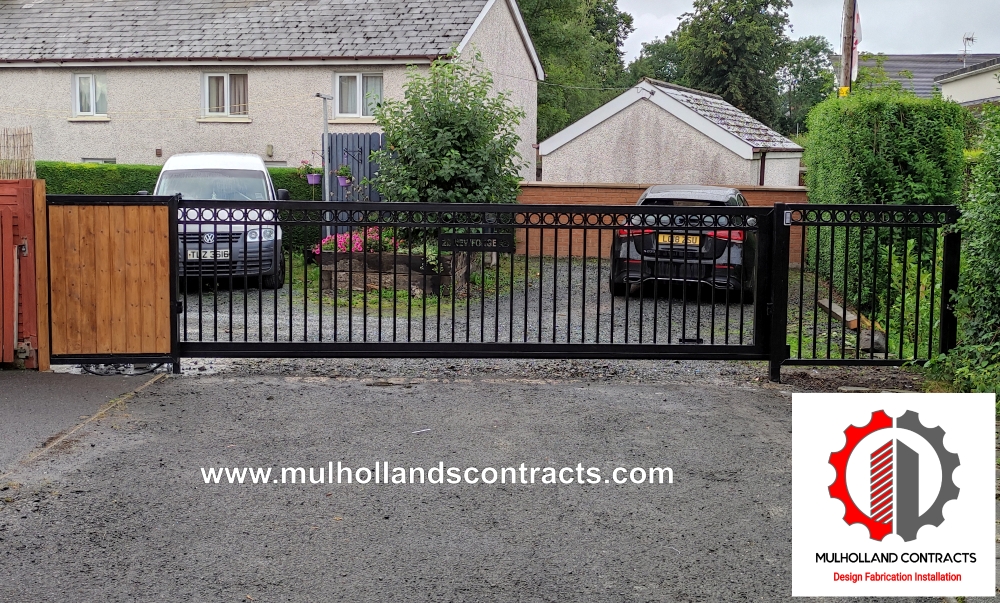 Mulholland Contracts manufacture a large range of metal gates including garden, driveway, commercial and agricultural gates.
Metal Gates come in all sorts of sizes and styles and we have ensured that our collection meets the needs and wants of all of our customers. When you come to us, you are able to find whatever gate you need – whether that is metal garden gates or some metal estate gates.
Metal side gates and metal driveway gates are both very popular choices for the home, as their sleek design allows you to have a decorative barrier that does not cover or obstruct your view.
If you have had a look through our metal gates and you can't find the exact style or size of gate you are after, we offer made to measure wrought iron gates so that you are able to have the metal gate you want for your home or property.
CALL FOR A FREE QUOTE NOW!